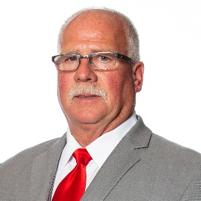 Following a distinguished career spanning nearly 22 years with the company, International Engineering & Manufacturing (IEM) announces the retirement of Vice President, Mark Musselman, whom elected to retire June 30, 2018. The company will be announcing replacements of Musselman's key roles.
"On behalf of International Engineering & Manufacturing, I would like to thank Mark for his individual leadership and significant contributions to the company," said Rob Musselman, President of IEM. "Mark is known within the industry for his passion, development, and mentorship. We wish him a long and happy retirement."
Musselman began his career at IEM at the age of 16. Preceding his graduation in 1977 he started an apprentice program at IEM where he soon became a Journeyman Tool & Die Maker. After a brief stent out of IEM to Danti Tool, Brown Machine, and Dow Chemical as a machinist, Musselman returned to IEM in 1996. In 2000, Musselman assisted with the crucial purchase of the company's cold forming machine, resulting in Woody's in-house production of push-through studs. Throughout his years, Musselman made several other contributions to the company and the snowmobile industry as a whole.
For more information, contact Dani Jeske, Advertising and Promotions Director/Marketing, at 989.295.5411 or [email protected] or visit woodystraction.com.
About International Engineering and Manufacturing
International Engineering and Manufacturing, Inc. (IEM), established in 1968 in Hope, Michigan, is known worldwide as the industry's premier producer of snowmobile performance and safety traction products for rubber tracks. Woody's is the trademarked name of IEM's private label traction devices. Woody's is the choice worldwide of motorsports accessory distributors, snowmobile and track manufacturers, off-road vehicles, racing champions, sportsmen, and snowmobilers who want the very best in traction performance and safety.